Changes to the site:
New RSS Feeds
.:.
The Nikon P900 continues to amaze. From the state capitol building I photographed these hikers at the top of Ensign Peak (above).
They are 1.26 miles away. Here is a tighter crop, not even actual pixels: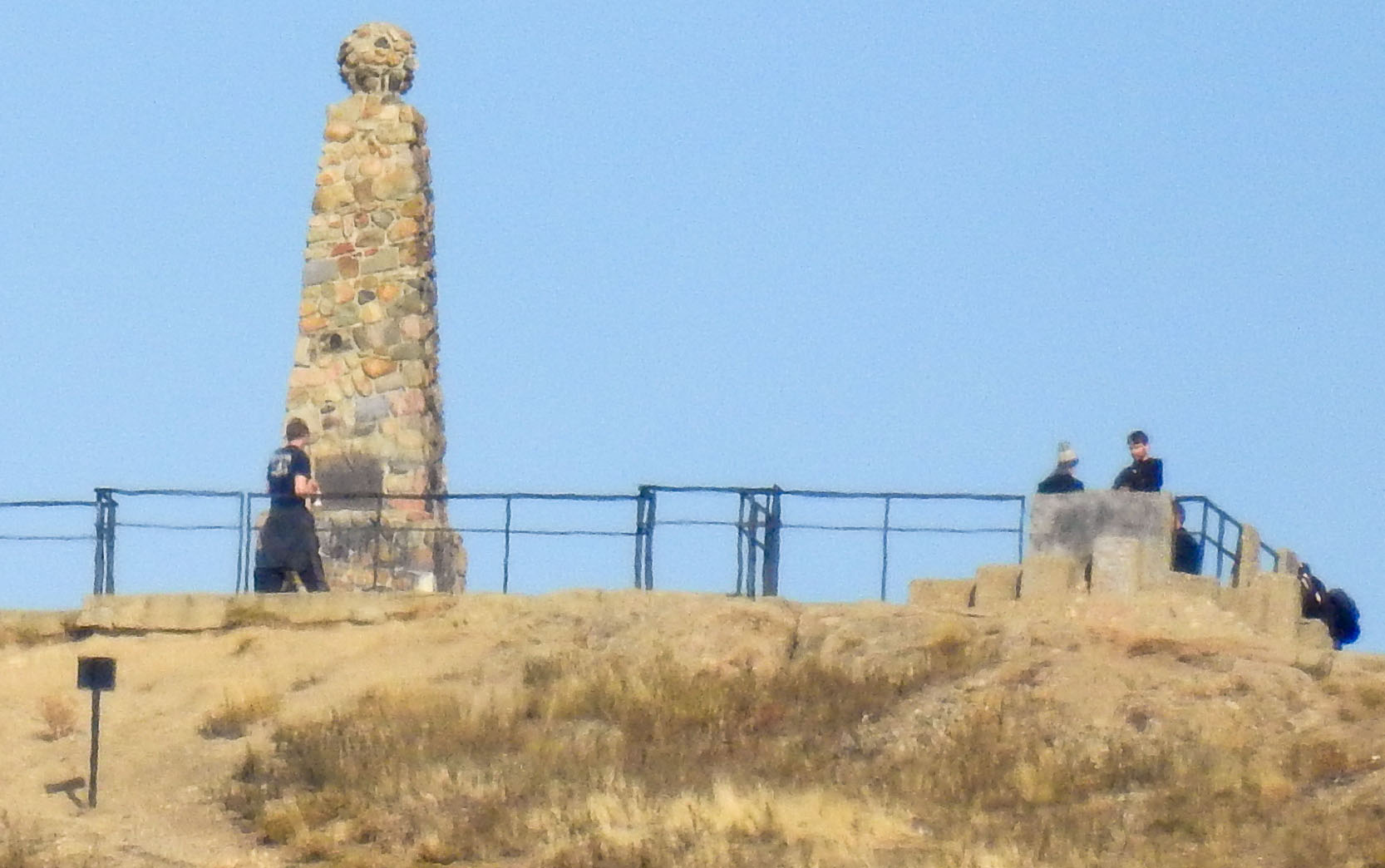 .:.
More from the P900 - some shots of the hazy city and its wintry pollution: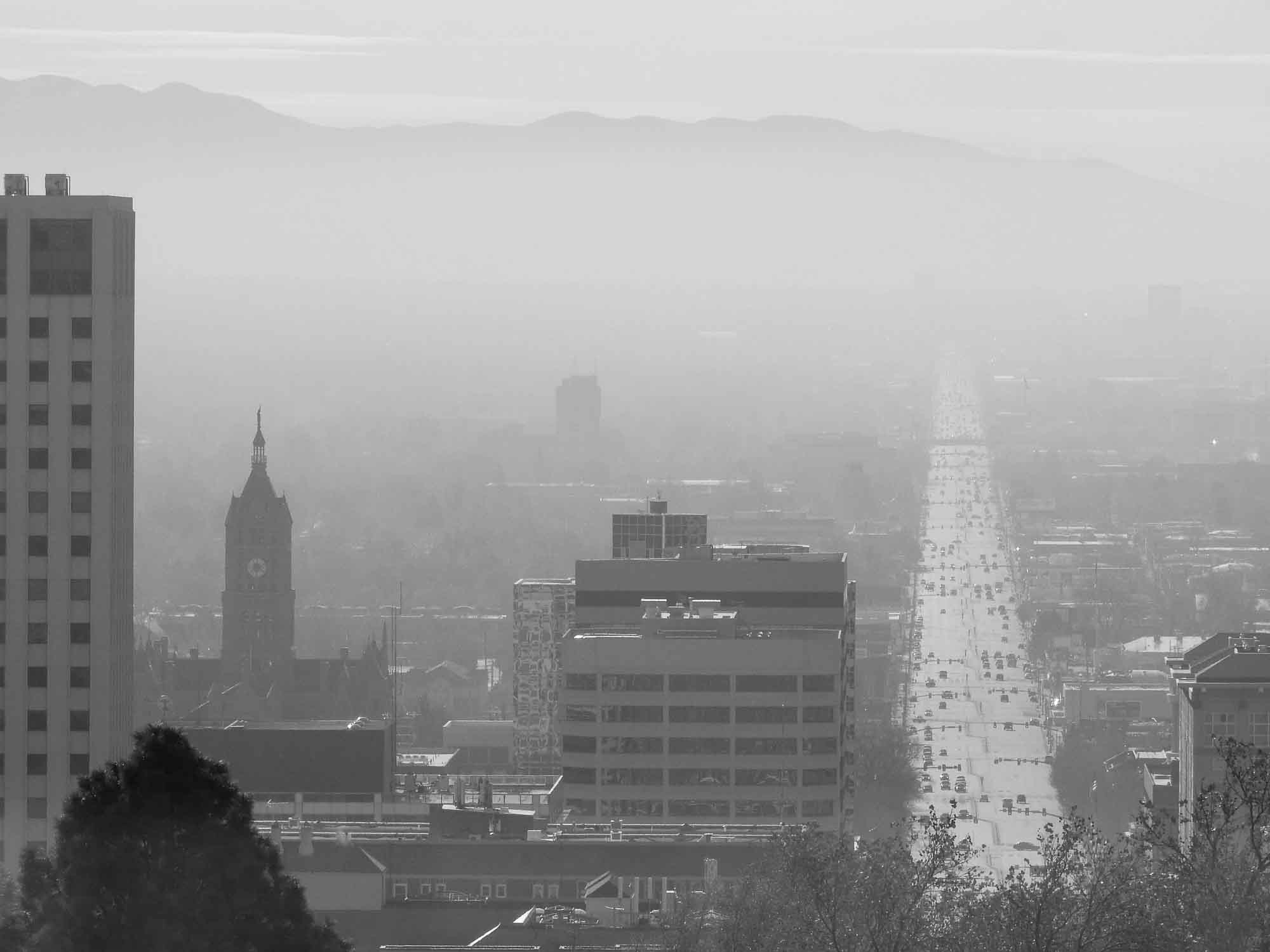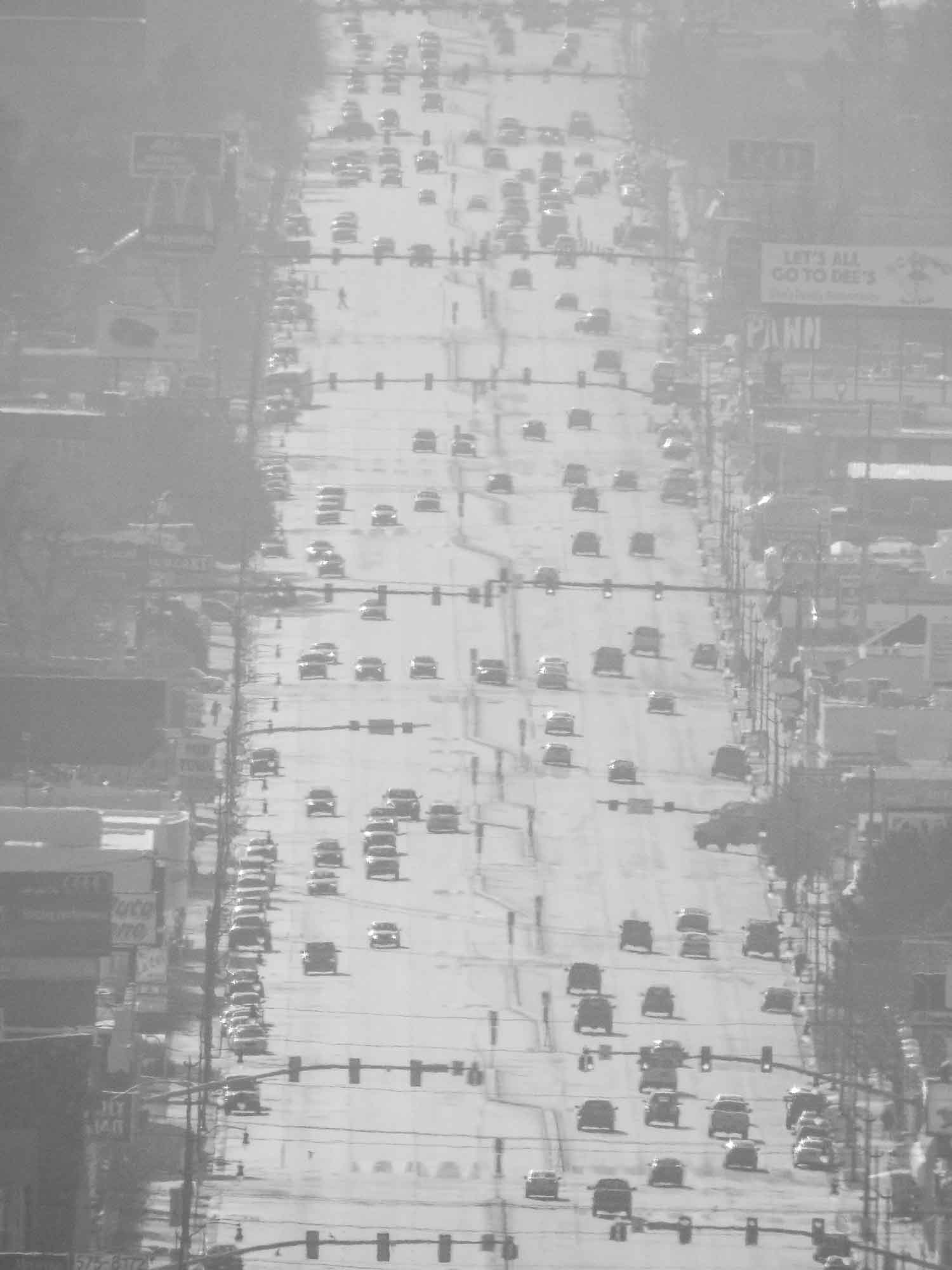 .:.
Had a productive lunch with colleagues about a new project. It's not really public or even finished yet, but here's a link.
Very excited about that. It feels good to be doing something positive for Tribune photojournalism. The work of the talented staff has increasingly gone unnoticed and unappreciated. I'm sure people in other departments feel the same way.
But it also puts on display some of our weaknesses, and occasional sloppiness. No need to go deeply into that. You will either see it or you won't.
.:.
Tried a new approach at the Jazz - Knicks game. Taped a camera to a monopod and shot wide and tight frames of everything. Mostly a failure.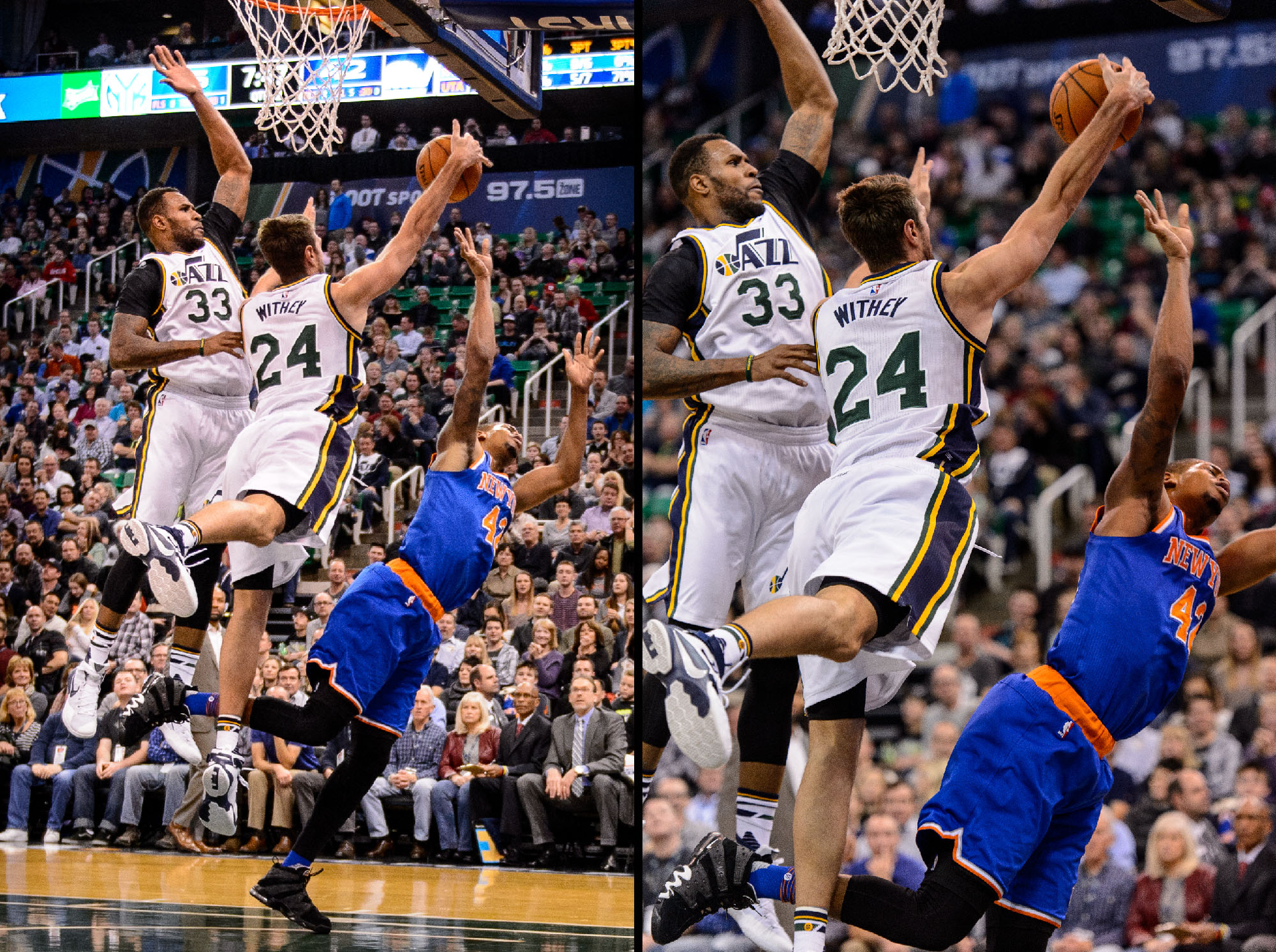 More photos from that game here: http://photojournalism.trenthead.com/2015/12/20151213-jazz-knicks
.:.
Was told at a high school basketball game that media had to pay to get in. It got worked out, but really…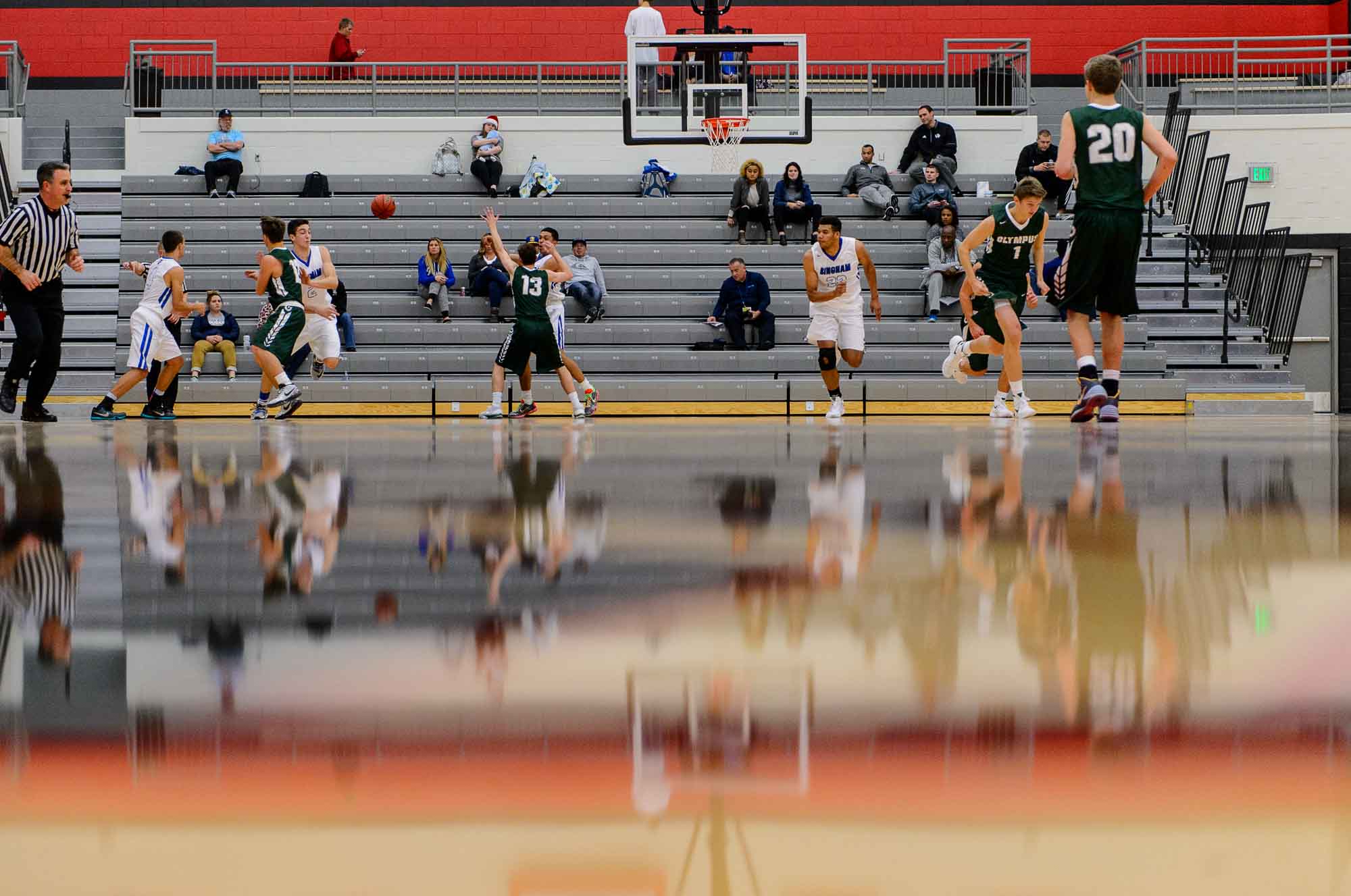 Again with the remotes…

.:.
Photographed an event honoring refugee women.
You couldn't help but get emotional meeting these people and hearing even the very basics of their life stories. A valuable experience in today's hysteria-driven fear-based media environment.
Looking back on this year, any rational observer would disconnect from broadcast television media completely. It's a sh*t show out there. Calm, peace, deliberation, intelligent analysis. You won't find those things on television. Shut it off and read.
.:.
Another serious thought and then I'll get back to funny. We often like to think that we learn from history, that a hysterical politician could not seize power and lead the people on some crazy lebensraum kind of pogrom again. We like to think that.
However, couldn't it be true that today's hyperactive and inane media, weakened and lowering their standards to survive with ever-shrinking budgets, could in fact whip up a public frenzy that brings a leader into power who is even worse that what we've seen in the past?
And isn't it obvious that a fascist government in our modern era of technology and surveillance would be capable of evil on a scale far beyond anything we've seen in the past?
Just a pleasant thought on a beautiful Sunday morning.
.:.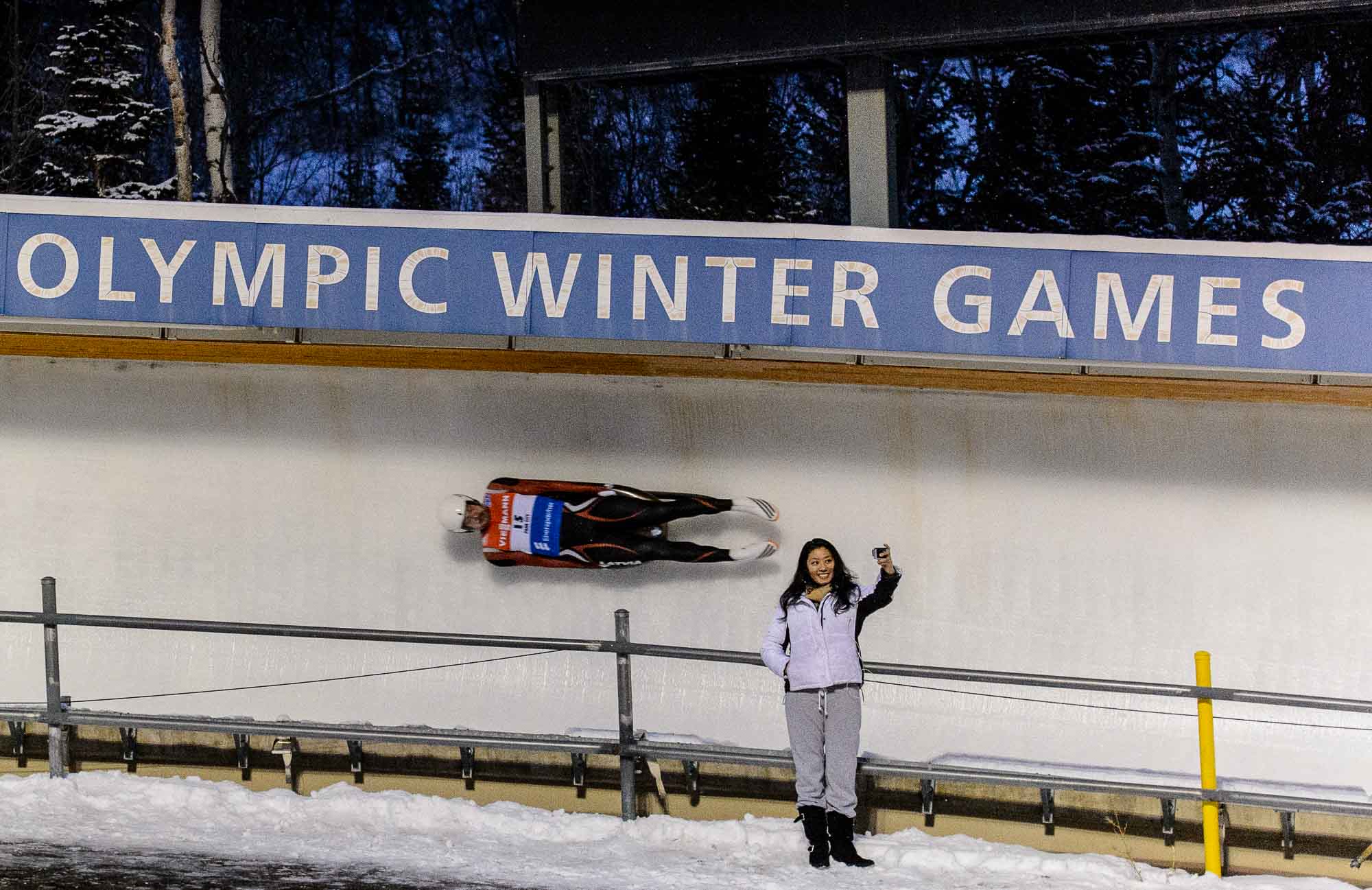 I arrived at the luge world cup. It was freezing outside so I sat in my car editing the previous assignment. When done I got out and opened the trunk to retrieve my cameras. The windows of the car were fogged up and I noticed the outline of a fairly large penis that someone had drawn on my window.
After having a laugh over it, I put my gloved hand on the window and began to rub it off. Nothing happened. It was still there.
The penis had been drawn from inside my car.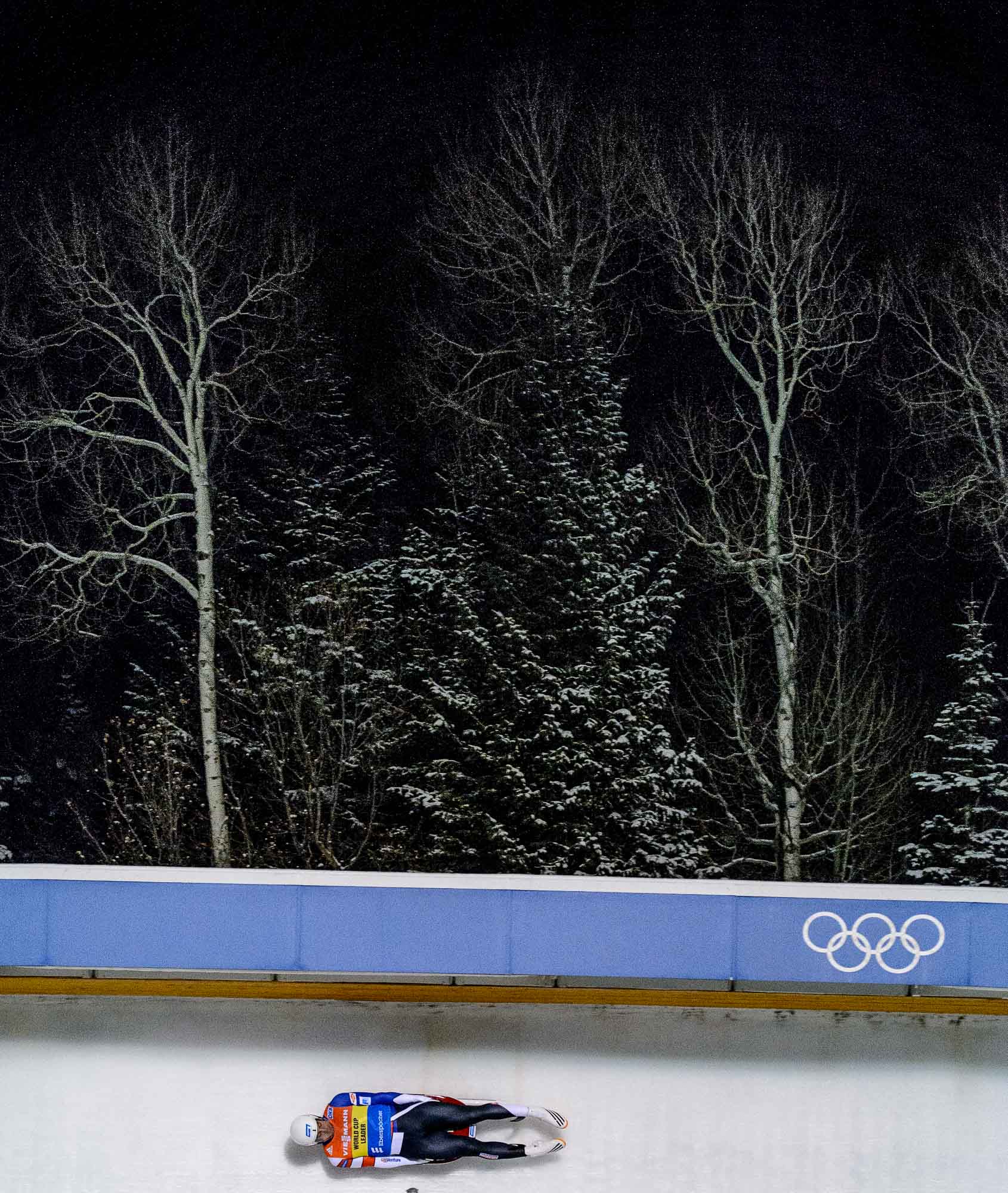 Chris Mazdzer won the gold medal tonight. I drove home with a dick on my window.