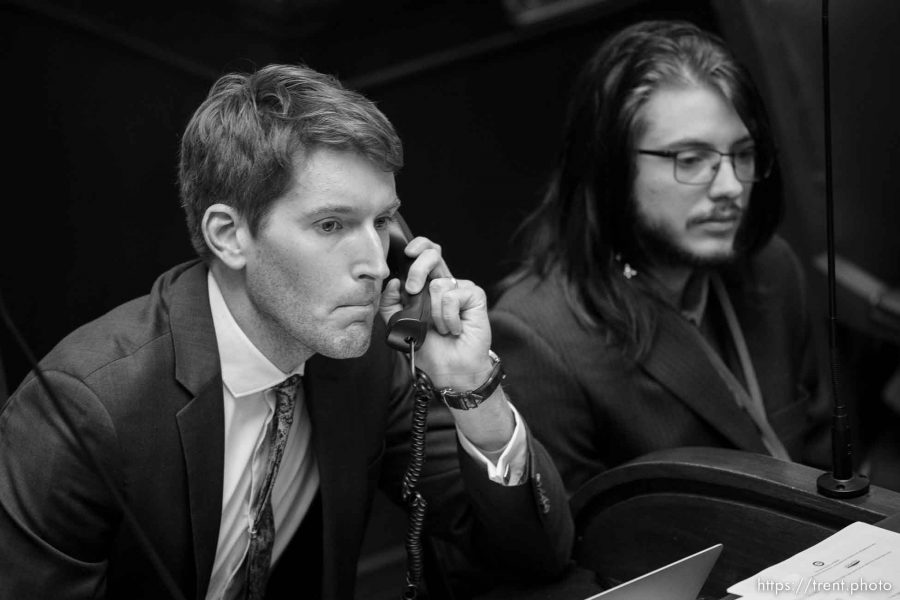 Many moments fly by. This one hit. I was photographing from the Senate gallery as Sen. Nate Blouin read a statement by Ari Webb during the voting on and passing of another anti-transgender bill in the Utah Senate. A quote from Bryan Schott's article in The Salt Lake Tribune:
"This is a reminder of the fact that people like me are not accepted by the majority of this body. This is not a partisan issue. No one is trying to indoctrinate your kids into the trans community that would welcome them with open arms. I would not be alive if I had not been able to transition, and I am lucky that my attempts to take my life before that time failed," Webb wrote.
---
Media: How Eric Adams Started Mentoring a Con Man (longform). How "Battle Royale" took over video games (longform). Overreach (book):
The people are not stupid. They watch and laugh nervously and see how low the actors will go
The PEZ Outlaw (film) treats its quirky characters with a loving hand. The Unbearable Weight of Massive Talent (film), something I should have seen last year.