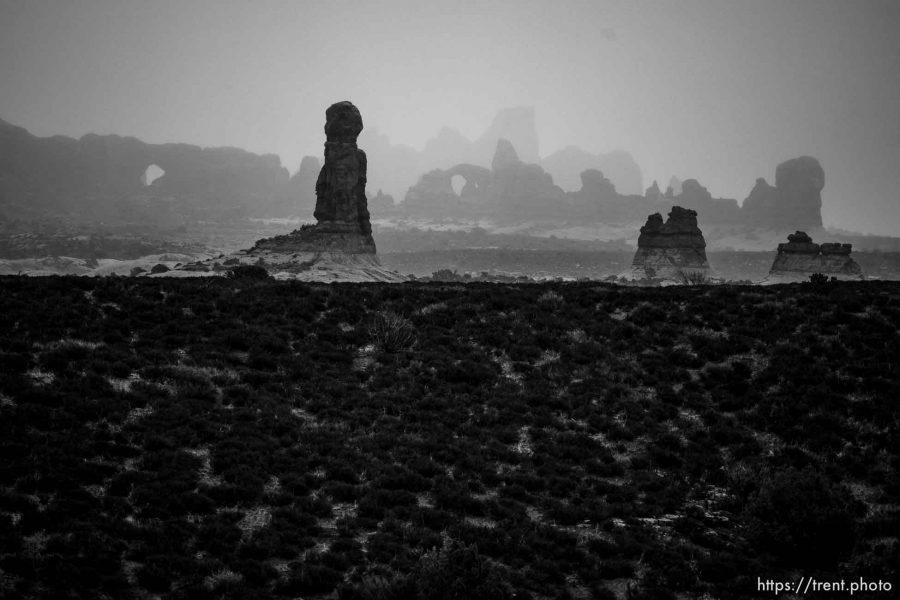 We started off the year in Moab. Always beautiful. More so when no one is around. We took advantage and spent every day in Arches National Park, where we fell in love back in January 1989.
---
Media: Loved The Menu (film) and luckily watched You Should See This (film) just before the guy got canceled. Great to see Avail (music) back onstage via hate5six. And does Shapka translate to HAT? Russkaja (music) knows.
---
From the notebook: We hiked into Delicate Arch. On the hike up the rocks a lone hiker is wandering way off course to the right, lost despite the obvious signs. We round the bend into the arch's presence and it feels so crowded. Even though it's only around twenty people. A guy is flying a buzzing drone (they're banned in the park). An influencer is filming a video. The guy who was lost on the trail is yelling at a couple, who is yelling back at him. An older couple is walking slowly towards us, clutching each other in terror, as if they're going to slip to their deaths on the sandpaper-like redrock.
I can only imagine what it looks like in the summer.