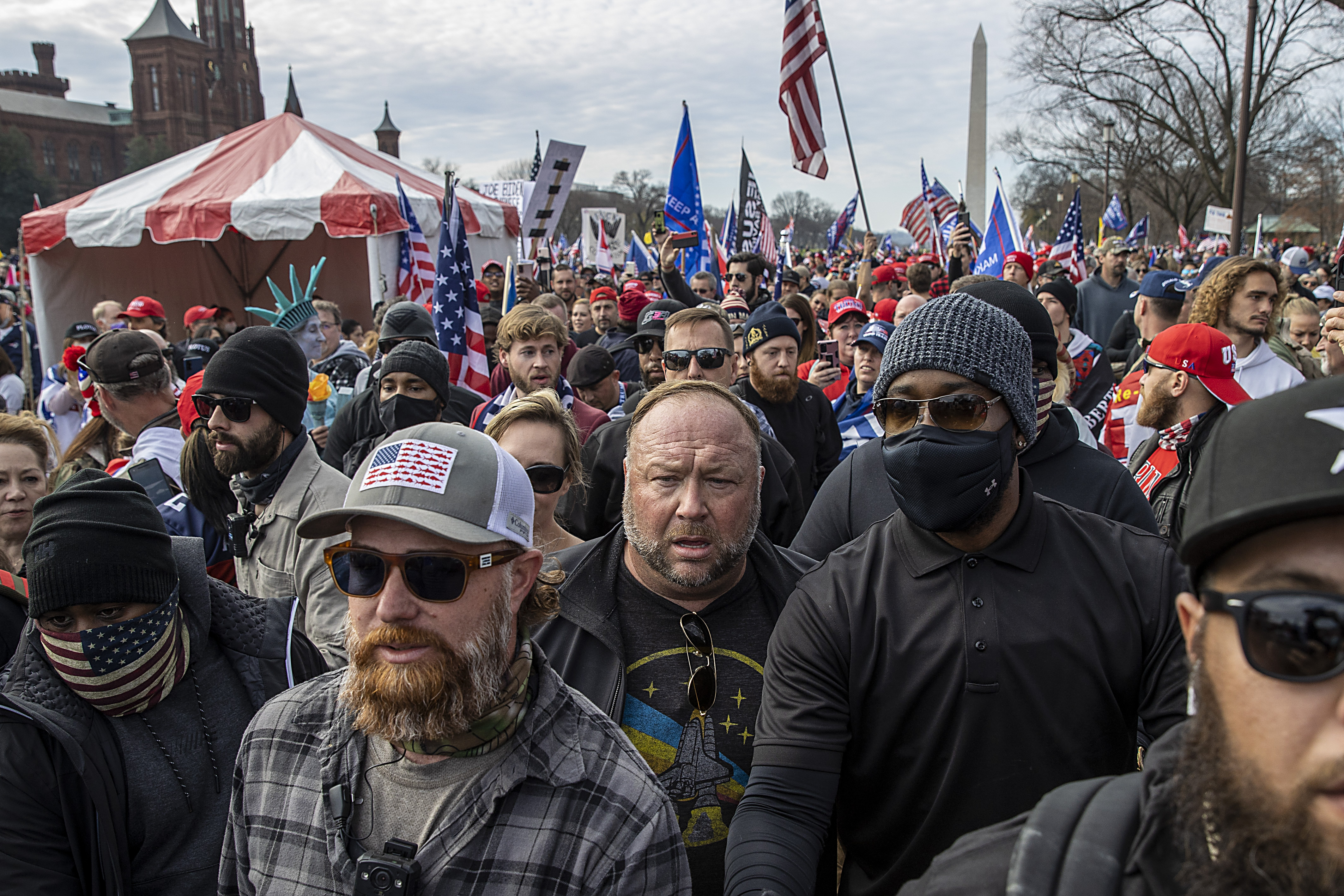 The post-Trump era could've been a return to form for the conspiracy king; instead it's been his undoing. 
Link: https://www.vice.com/en/article/akvekb/the-latter-days-of-alex-jones-sandy-hook-lawsuit
As Jones faces what could be a sizable legal judgement and another bout of withering press when he testifies before Congress, he's also working on something much weirder. Infowars is teaming up with a hypnotist named Jake Ducey to shill a bizarre new video series Jones is calling "Reset Wars." On air, Jones has described the series as "the most important thing I've ever done," and a new site set up for the project promises it will be "your road map to navigating the apocalypse." In a black-and-white promo video, Jones rants about the enslavers of mankind, whom he accuses of "trying to turn us into robots," before launching into a description of what sounds like a potted summary of the plot of The Matrix. It's remarkably incoherent even by Jones' standards; he references "transcending the third dimension" several times, but just how he proposes to help his audience do that isn't quite clear.