Thursday
First assignment today finds me walking through a large apartment complex with a couple and their dog. The dog was being led by another guy wearing only socks on his feet and a spiked leather collar around his neck. Yeah, the guy had the collar on. Not the dog.
From an open window someone yells at us: "Yeah, you dumb bitch!"
I wasn't sure if they were talking about me, this nice woman I was with, or her dog. Or maybe Mr. Socks with the spiked collar was the target.
"Looks like we've made some enemies," I said with a laugh. "Don't worry, it's probably me and my camera."
"There are good buildings and bad ones here," the guy said, without laughing.
After that shoot I wasn't quite ready to go into the office. I ended up at the Layton City skatepark, which is normally amazing but I had left my deck at home.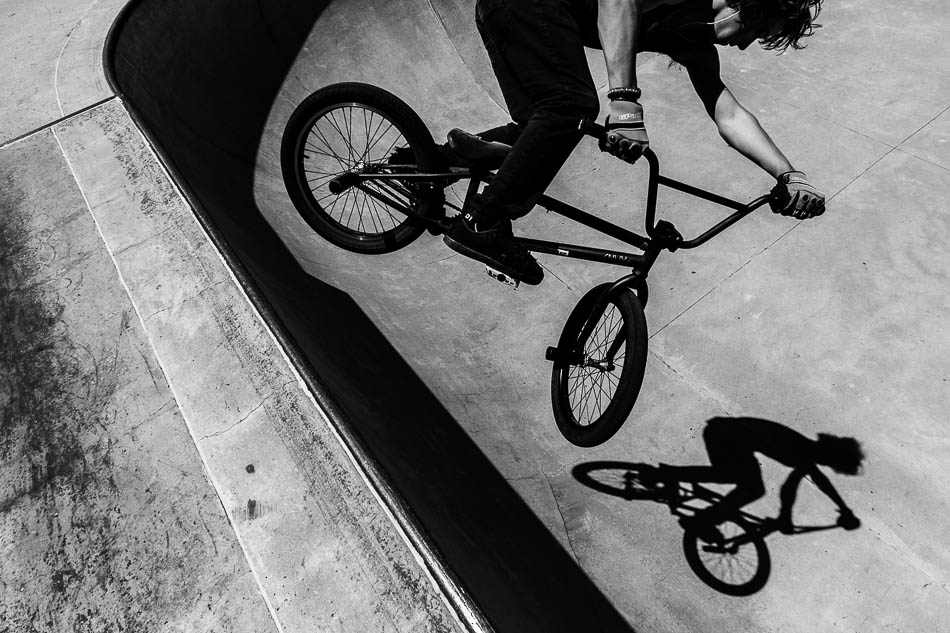 Pretty much just worked the shadows today. But I got a couple that I liked. Thanks to the rider, Devan Latturner, for being there.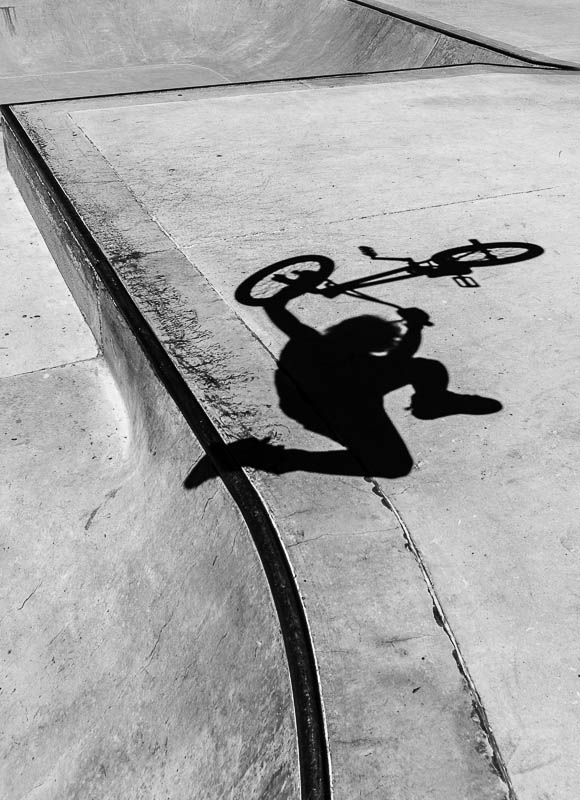 Got a favorite out of those two?
Hit the office and set a Canon with a telephoto lens on my desk. I will, from now on, be doing this every single time I'm in the office. Last week some guy's camper caught fire right outside the office. We had a perfect view of flames and smoke. It was an amazing scene, but none of us had an SLR or telephoto lens in the office. Lesson learned, I'm bringing the SLR to me desk every time now.
bwjones: I vote for the first image. They both work, but the tone in the first image puts it just over the top from the abstractness of the 2nd image.