Insane Clown Posse at Saltair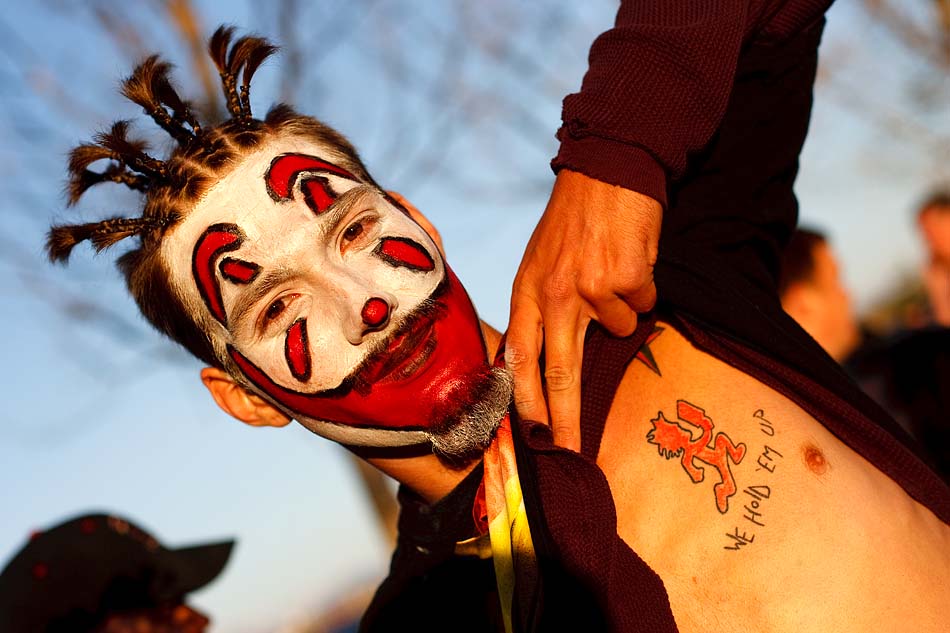 Wow. Spent last night photographing the Juggalos and the band they follow, Insane Clown Posse.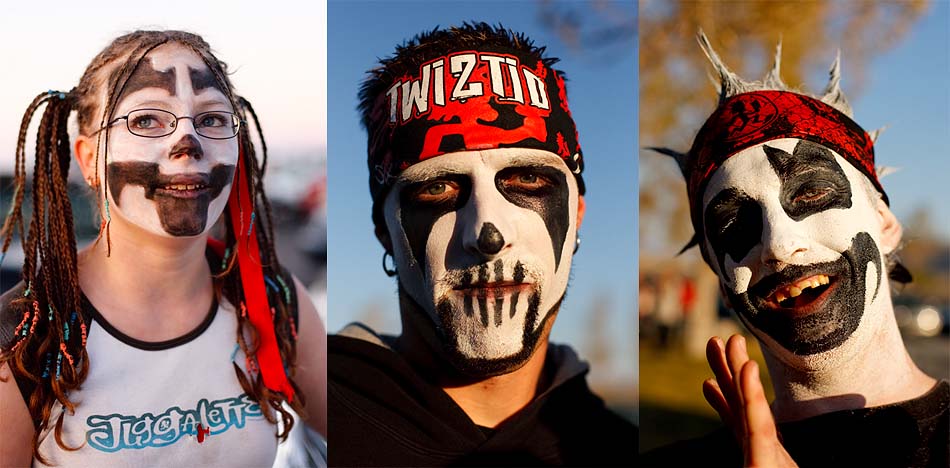 I passed up the chance to photograph ICP when they came through in '97 or '98. And I've always regretted it.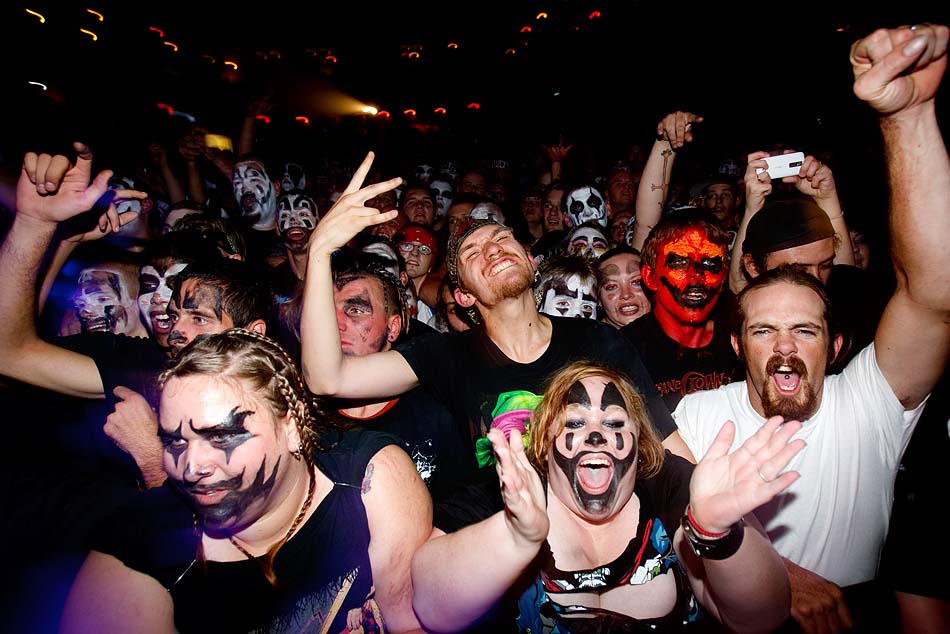 Just before they took the stage I was led, with another photographer and a some dude dressed up as a circus clown, right in front of the stage. A security guy told us that as soon as it "got crazy," we had to leave that area immediately. It didn't take long to get crazy. But before it did, the security guy pointed to the guy in the clown outfit and asked me, "Who is that guy?" I said, "I have no idea." He grabbed the clown and kicked him out.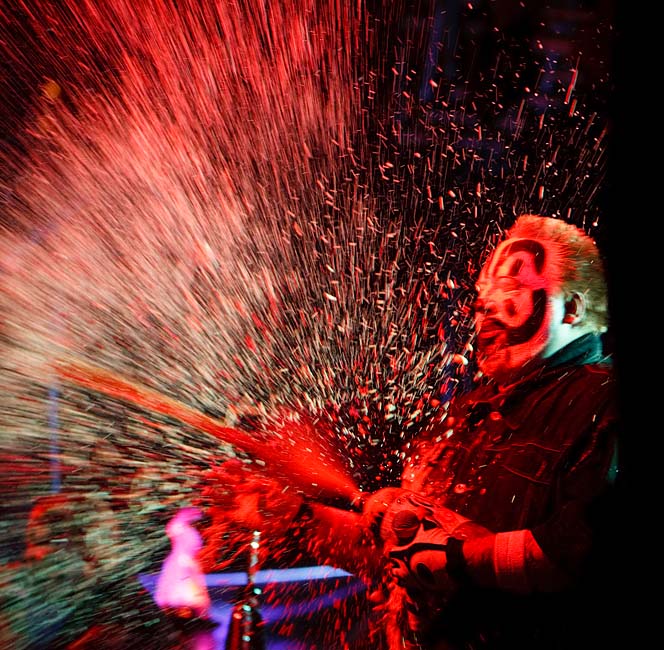 It got crazy fast. Before I knew it, Violent J (above) and Shaggy 2 Dope were spraying the crowd with Faygo soda. My cameras got a little splashed as the security guy led me out.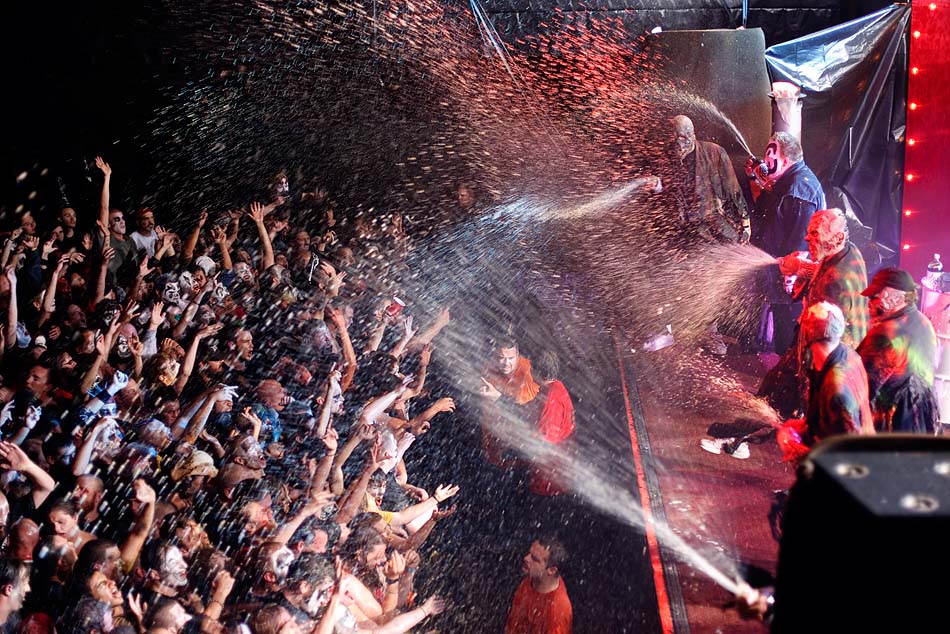 Kudos to Insane Clown Posse for, wait, did I just say, "kudos to Insane Clown Posse?" Yeah, I did. Great photo access. No rules and no hassles.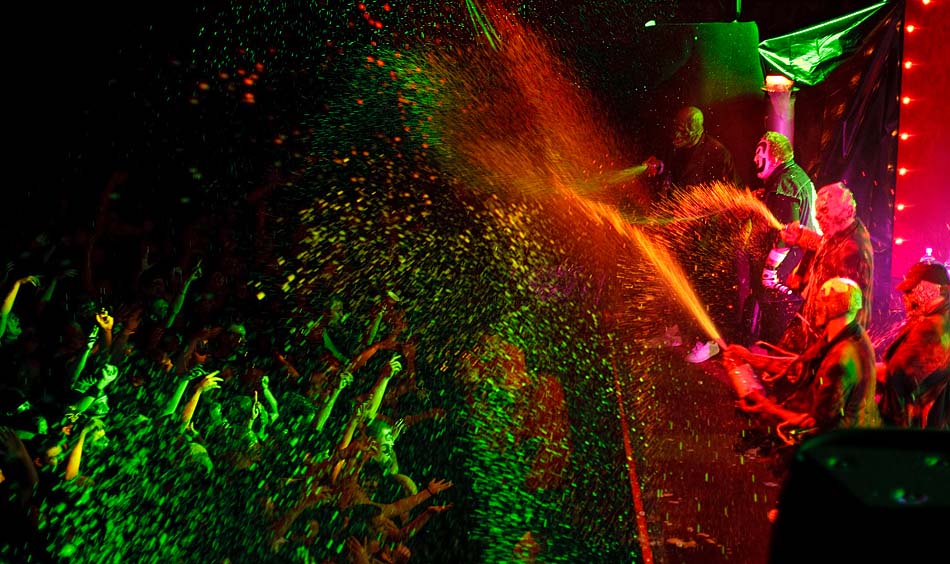 I definitely want to photograph the Dark Carnival again.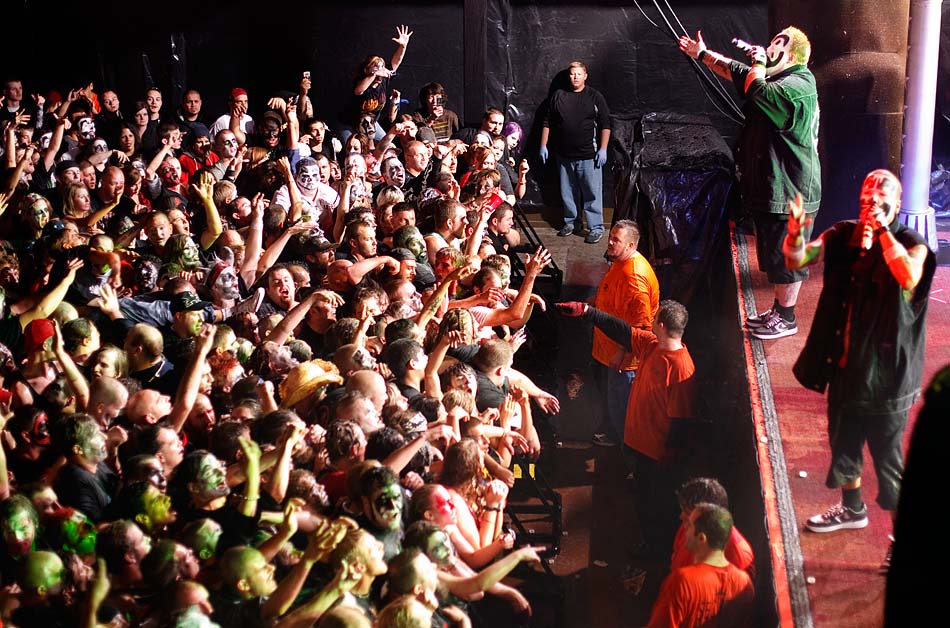 BWJones: Dude… clowns scare me. But yeah, that would make for some most excellent photography. Hopefully you were using those weather sealed Canons… eh?
Don: Pulitzer prize winning.
Patricia Wickman: That is crazy!
Corey Luke: I love it. I'm with Bryan, freakin clowns..lol
Jeff M: Wow… all I can say is wow.
Jennifer Grigg: Nice of the security guy to take care of you and your equipment. I looks like the photos of the crowd were as good as the band.
Scott Cornford: I didn't know Kiss was back together.