UFO Vault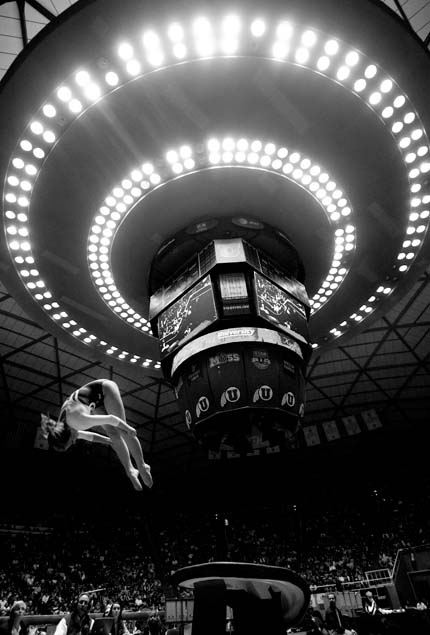 You should see the way photographers have to cram into a tight spot to photograph the vault at University of Utah gymnastics meets. But instead I'll show you this, Kyndal Robarts scoring a 9.825.
Lennie: Didn't you know the tractor beam is the secret behind the Red Rocks' success?
Lee Crisman Radio: Wow, what a cool photo…
Trevor Christensen: So brilliant.