1987: Surrogate Brains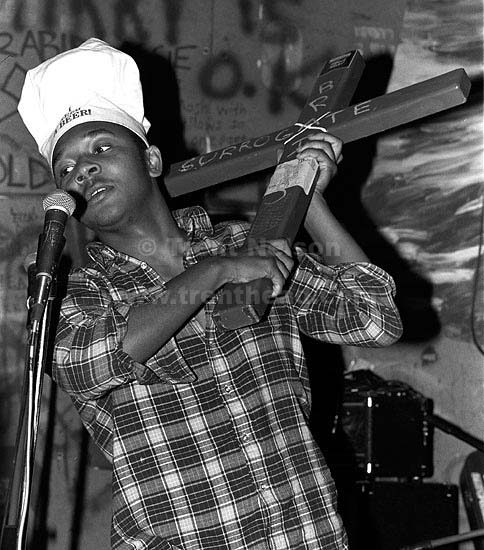 Big thanks to Ken D. for letting me know that I had the wrong band name on these five photos of Stockton punk band Surrogate Brains at a 1987 Gilman St. show. Apologies to all in the band. As Ken pointed out, the name of the band is written right on that cross that singer Kendon Smith is holding. Don't know how I got it wrong. Here are the pix. Clicking on any of them will take you to my updated PhotoShelter archive, where you will notice many, many,many photographs going online over the coming days and weeks (and years). Surrogate Brains: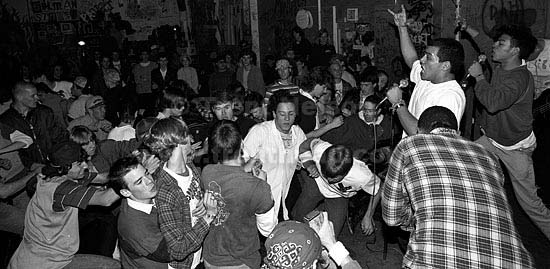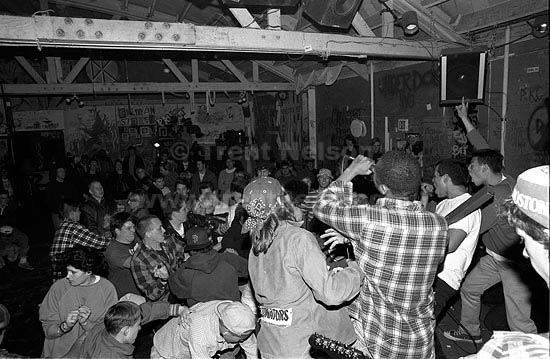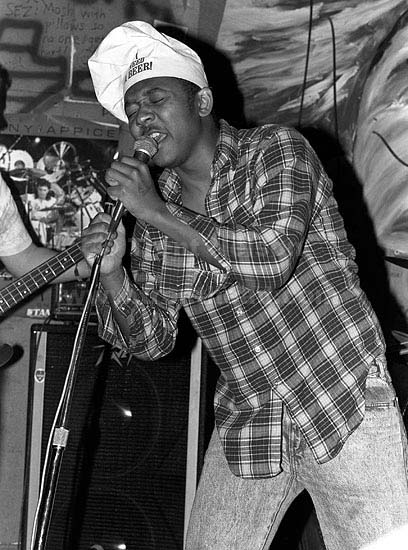 As always, clicking on the images will take you to the original in the PhotoShelter photo archive, where prints are available.