1986: Dr. Know, New Method
Dr. Know at the New Method in Berkeley. 1986. Photos by Trent Nelson. Best thing about these are the familiar faces in the pit.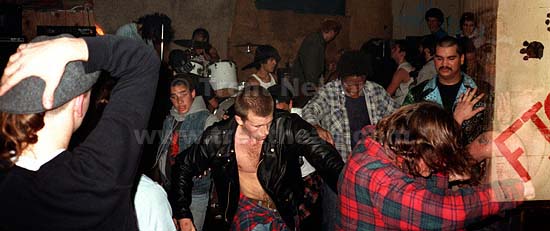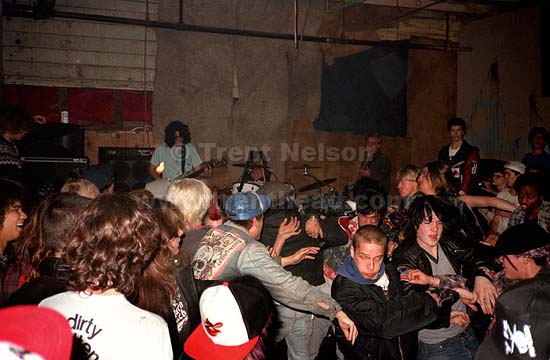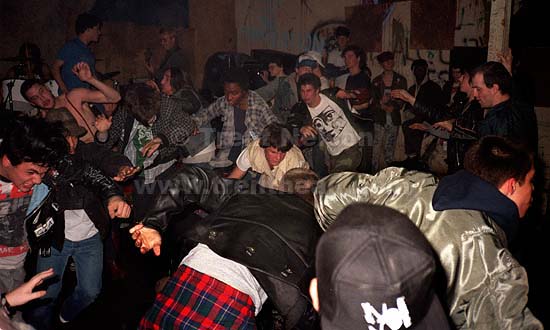 Waiting in line to get into this show, a skinhead tough we used to see at all the shows saw the camera around my neck and sneered, "Who brings a camera to a punk show?!" This was probably among the first dozen shows I went to, which is why all the shots are from the side. I was standing on a bench out of the way. As always, clicking on the images will take you to the original in the PhotoShelter photo archive, where prints are available.