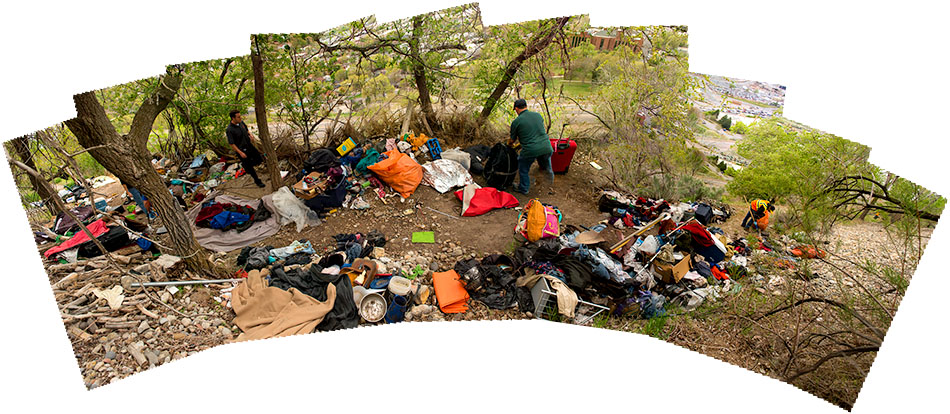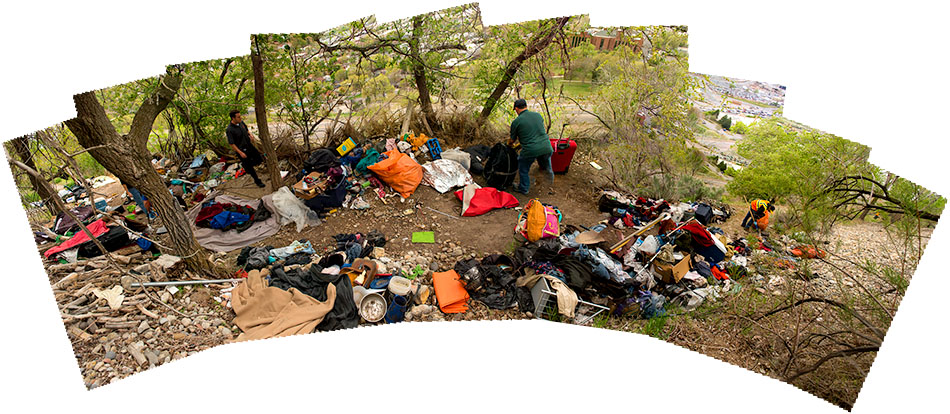 I used to spend so much time building these things. No time for that now, I just run a photomerge, figuring I'll go back and do it right when it's time to print a 40×100 inch print.
When I was trying to break into photojournalism, I put on a long-sleeve shirt and took my portfolio to the local newspaper. It was a cold call, but a wise and talented photographer kindly took the time to look at my work.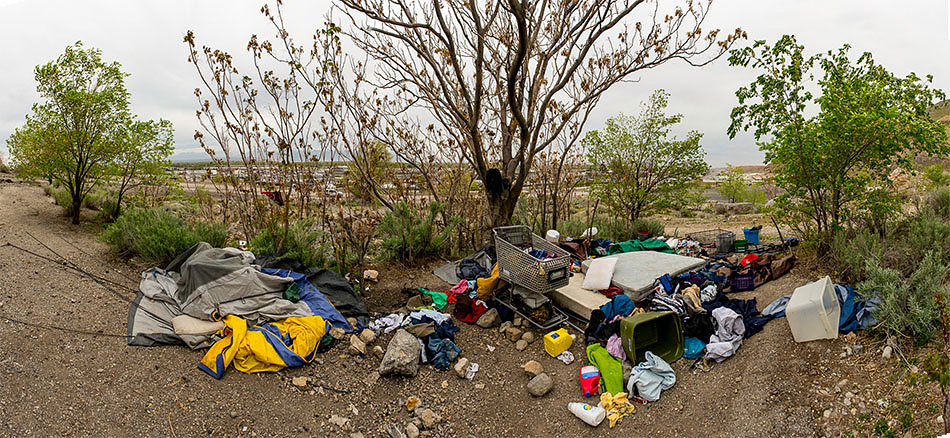 A lot of my work then was street photography in the dirtier parts of San Francisco. He told me I didn't need to bother photographing the homeless anymore. It's a cliche, he told me.

I guess I'm a bad listener.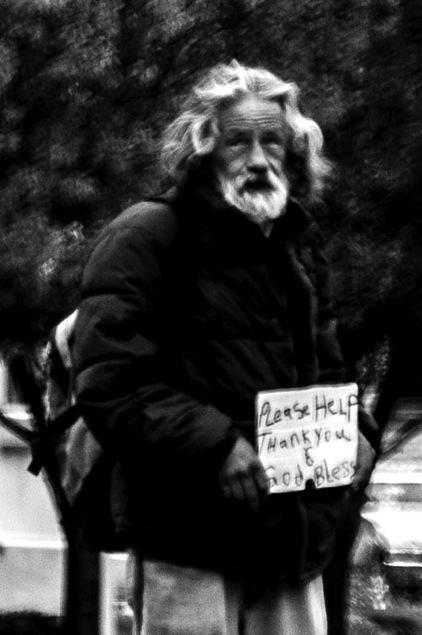 And that photographer is dead now.