Again I find myself standing on a trail waiting for cyclists. This time, road bikers.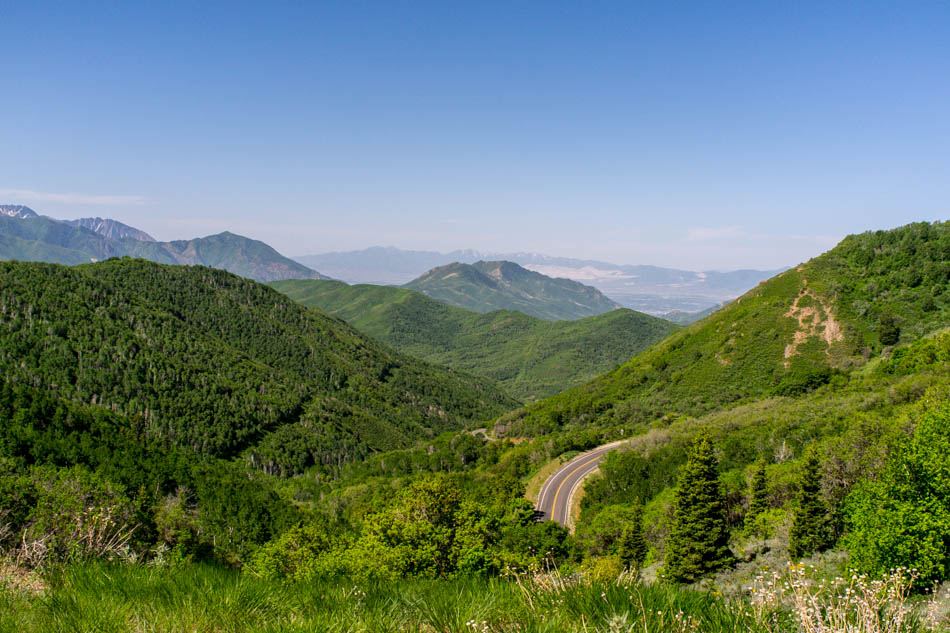 Here's the view from Big Mountain. Perfect day and a lot of angles looking down the road to choose from.
I remembered on a spot on the Mormon Pioneer Trail where there's a nice view of the S-curve. Grabbed the 300mm lens and started hiking.
Focusing on the lines of the road, I found options like these…

These were my two favorites: