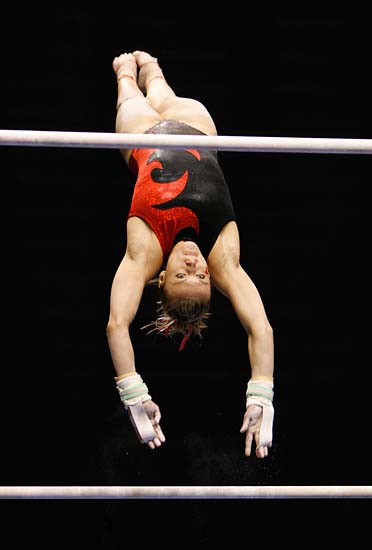 Utah gymnast Daria Bijak scored a 9.9 on bars.
A little bit of photography from last Friday night. I hadn't shot gymnastics at BYU for at least ten years. It's a great place for it. Great light and nice, pure black backgrounds that can't be beat.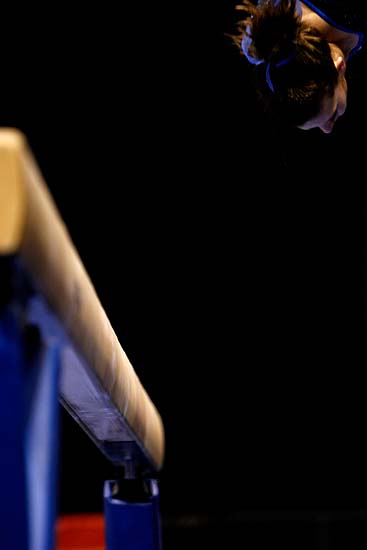 BYU gymnast Dayna Smart-Allen scored 9.8 on the beam.
This is what often happens when you push for something different.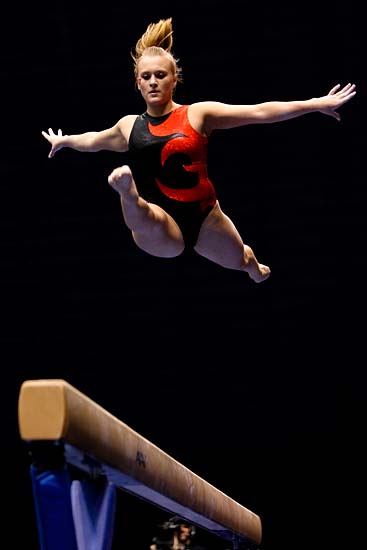 Utah gymnast Jamie Deetscreek scored 9.275 on the beam.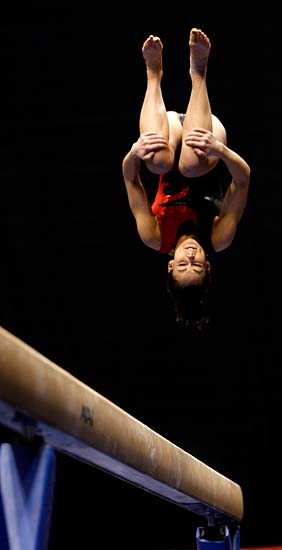 Utah gymnast Kristina Baskett scored 9.725 on the beam.
The best performer of the night was this girl seated near the beam, dancing throughout the meet.