1990: Mannequin Beach, Reptile Records, Provo, Utah. Photos by Trent Nelson.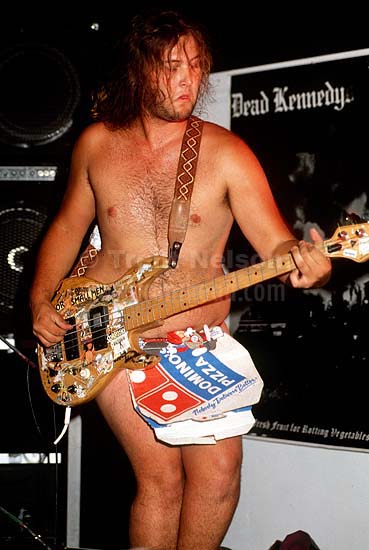 Mannequin Beach was the funniest show ever. When the bass player came out wearing only a pizza box and started leaping around with the pizza box flying up and down revealing all, the conservative BYU-student crowd cleared out in about five seconds, leaving about three of us to enjoy the show. Afterwards, I remember the owner of Reptile Records (the venue) saying, "He asked me before the show if he could come out wearing a pizza box, but I had no idea that's all he was gonna wear!"
As always, clicking on the images will take you to the original in the PhotoShelter photo archive, where prints are available.