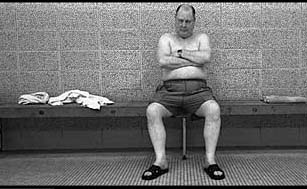 Last Days of the Deseret Gym, Salt Lake City. (older content)
The Deseret Gym was a Salt Lake City landmark for 87 years. In 1997, its owner (the LDS church) closed it down, demolished it, and began building a large Conference Center over its grave.
These photographs were taken during the last month the Deseret Gym was open, and feature many regulars who had spent the majority of their lives swimming, running, playing basketball in the legendary Deseret Gym.